Hello hello!
We have been working on a tutorial on how to develop a simple files plugin. This tutorial is perfect for everyone who have not developed Nextcloud apps before but who do have a working development environment. (If you don't have a working development environment yet, then we have a tutorial for that too! See here.)
The tutorial will guide you through the steps to add an extra action if you click on the three-dots icon next to a directory or file:

Figure 1: "My directory action" added.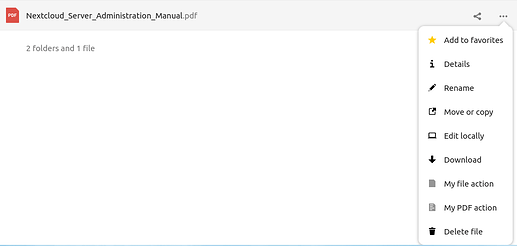 Figure 2: "My file action" and "My pdf action" added.
You can find the tutorial here in the folder 'Developing a simple files plugin':
https://cloud.nextcloud.com/s/iyNGp8ryWxc7Efa
How difficult is it?
This is not difficult.
Will there be tutorials for developing other types of apps?
Yes, stay tuned
Will there be video tutorials?
Yes! As a first step, we are looking for people who want to make screen recordings of the steps.
How to contribute?
See the readme. Basically you can just download the source file, make your proposed changes, upload the file, and write me a mail.
We really hope this will be helpful for some of you