While playing in an update on the server we also decided to enable the Discourse Solved plugin.
This means that topic owners and staff can now replies as answer. Replies that are marked as such are displayed prominently on the first post. An example can be seen at Forum, Github, Mailinglist, IRC... Where do I go?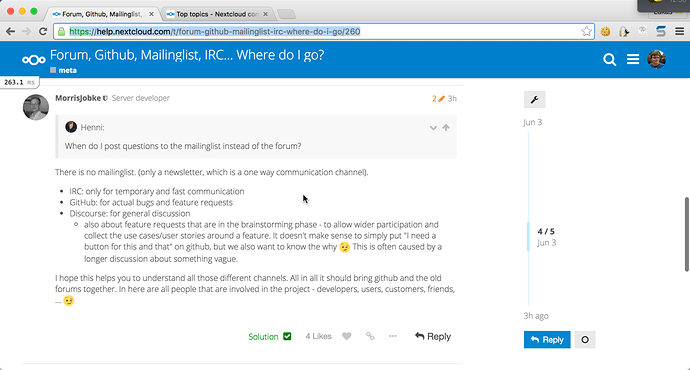 To learn more about the feature checkout https://meta.discourse.org/t/discourse-solved-accepted-answer-plugin/30155
Let us know what you think about it!