Hello,
I have just installed a Nextcloud VM instance following the instructions found here for VMWare Player: Documize
The PC itself is running Windows 10 and Nextcloud as mentioned is running in VMWare Player 17 using the provided OVA file. I ran through the setup just fine and I am able to access the web interface using the internal IP on my server computer. However, when trying to access the web interface from an external network, using either the external IP address or the domain name formatted as: mycustomnamehere.dedyn.io, I am only greeted with the web server "Index of /" page.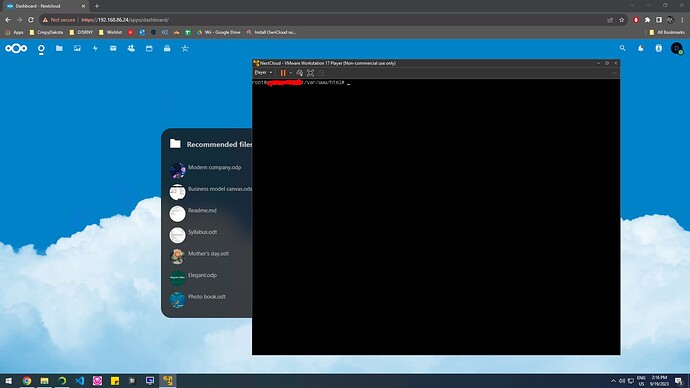 On the server computer I am also running a WAMP server on Windows, and I notice that it says Win64 on the "Index of" page. However, when attempting to connect to the web interface externally, I am not running the WAMP server. I cannot figure out why I am able to get to an Index page, however am not able to access the web interface. Is there something more I need to do with the virtual machine to configure this? Is it possible that the WAMP server running on Windows the virtual machine is hosted on is causing issues? I cannot find and other topics to help with my specific issue.
Any tips or advice is appreciated!