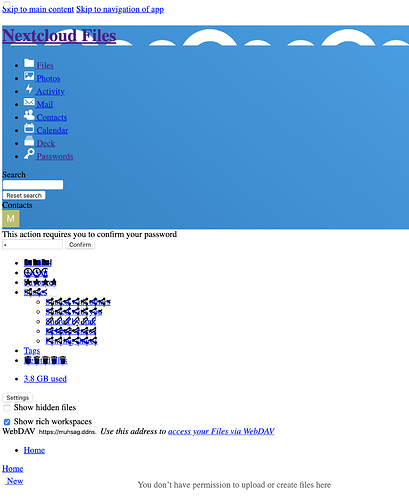 Hi
I have sat up my nextcloud behind two routers and used DDNS as a domain to access it remotely. it was working just fine when it was connected to my ISP router directly, but after i connected it to my home router which is behind the ISP router the page does not load correctly. The login page itself loads fine but after logining in it does not load correctly. this only happens when i try to access the page from my ddns domain name. however, when i login locally it is just fine.
i have already configured both router to port forward 443 to the local IP of nextcloud. so the ISP forwards port 443 to my home router and then my home router forward it to the nextcloud IP.
any advice to solve this issue.