Originally published at: https://nextcloud.com/blog/nextcloud-ios-app-open-sourced/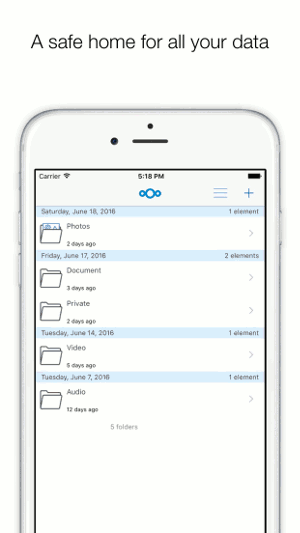 We are proud to announce that from now on, the Nextcloud iOS app is open source! You can find the
full code in github
and get involved right now!
Licensing
Since we partnered with
TWS
we have worked with them to improve the fit between Nextcloud and the iOS application. They have made tremendous progress developing more improvements to the application in the last half year. Today, we take a new step, as TWS is making the iOS app available in the Nextcloud Github repository under the
GPLv3 license
.
As the Apple iStore restrictions are not entirely compatible with the GPLv3, we have listened to advice of members of the Free Software Foundation Europe's Legal Network, and include a license exception for the store which allows people to make their own enhancements and forks. The exception requires people who make modifications to "comply with the GPL in all other respects, including its requirements to provide users with source code and the text of the license". Of course, as an open source project, what we look forward to most are people who contribute change to the Nextcloud iOS application directly!
Features and roadmap
The iOS app features support for common file operations in Nextcloud like move, copy or delete and can display documents, photos, videos and audio files. It can tag files as favorite to make them available offline and the app features automatic upload of photos and keep folders in sync.
You can download the iOS app from the app store.
For the coming months, the most requested features the team plans to work on include:
Improvement algorithm "Automatic upload camera" and "upload all camera photos/videos"
Implementation of Share extension Document Provider
Implementation on Control Center of "Recent" for view recent file upload download new folder etc.
Improvement view File and Photos
Get involved!
You feel you can help with the roadmap or have your own items to add? Thanks to the availability of source code, you can now contribute!
Grab a copy of the code, build it and get cracking. We look forward to your pull requests!