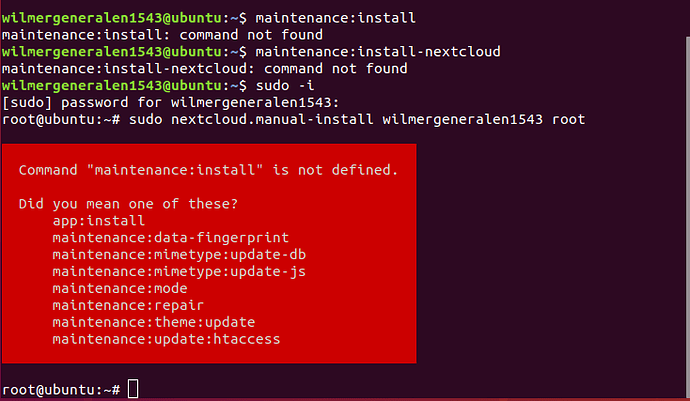 i am a rookie when it comes to nextcloud and definitly a noob when it comes to about.
what does this mean? i don't understand what i should do, i am installing nextcloud on my VMware workstation, Ubuntu version 18.04.5 64 bit
Every step until this step works:
Please help me?