When there's an update for an app, I'm getting a page like this on Nextcloud: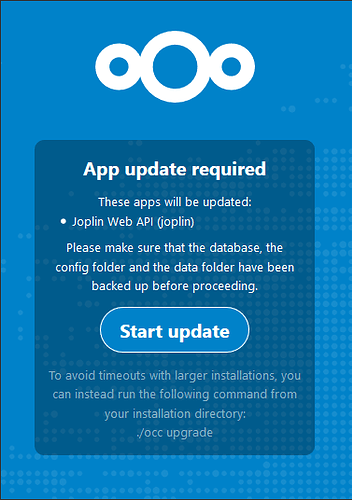 Is there any way to skip this page and not update? It's weird that I'm locked out of my installation until I update some random app, which maybe I don't want to update.
Any idea if skipping the update can be done, and how?