I use the docker latest image, automatically updated when available (via Watchtower).
Since some time (probably a new version) I do not see any more apps categories: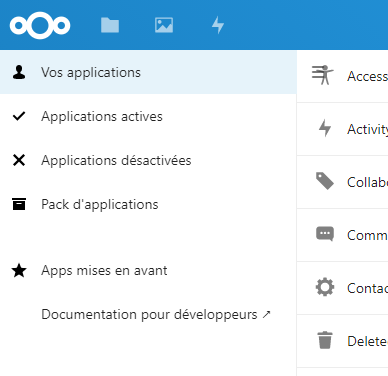 Since I think they are sources off a central server (store), I checked the general settings and I see that my server is said not have access to Internet (below is the French version, it says "This server cannot connect to Internet: a few endpoints cannot be reached"
The container does have access to Internet, this is a test from within the container:
~ # docker exec -it nextcloud bash                                                                                                                     
root@f3aa8babf908:/var/www/html# curl http://google.com
<HTML><HEAD><meta http-equiv="content-type" content="text/html;charset=utf-8">
<TITLE>301 Moved</TITLE></HEAD><BODY>
<H1>301 Moved</H1>
The document has moved
<A HREF="http://www.google.com/">here</A>.
</BODY></HTML>

How does Nexcloud check Internet access? What are the "endpoints" it refers to?
Note: I added 'has_internet_connection' => true to the configuration just in case, though I never needed it before.