I have been trying to Integrate OnlyOffice to Nextcloud so that I can add the OnlyOffice editing functions to Nextcloud "Files"


I have installed "Onlyoffice Community" on another server.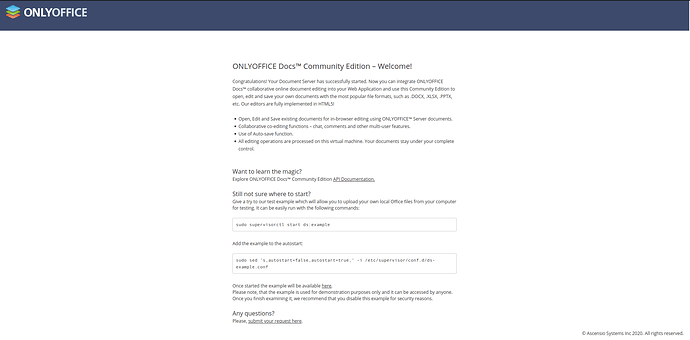 Both nextCloud and Onlyoffice servers are SSL. I have the OnlyOffice Connector installed.
When I try to use the Onlyoffice connector to connect my Onlyoffice Server, I just get a "curl" error.
I have also tried leaving the document editing service address blank and clicking "save" to use the internal onlyoffice community on the nextcloud server. The connector says it is connected, but I never see any options on the files menu added.
I have read everything everywhere. Am I doing something wrong? Please advise. This is a home installation for myself and family members.