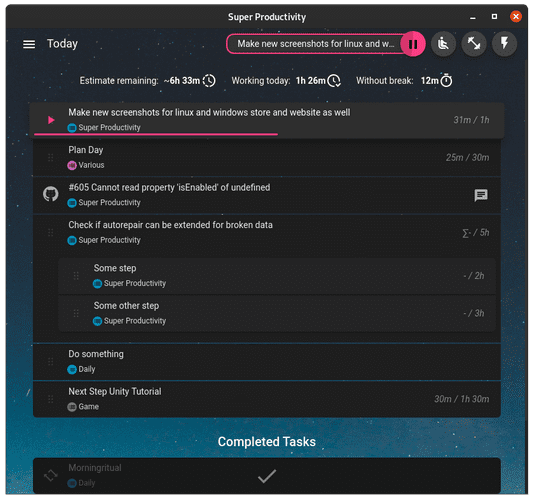 Super Productivity, see their Github Repo, has just added support for CalDAV and WebDAV systems. Help testing appreciated for new CalDAV features and Nextcloud integration.
What is it?
Fully open source project management tool with a focus on time tracking.
Android app available from Play Store and F-Droid
Windows, MacOS, Linux clients available via Electron.
Add storage from Drive, Dropbox, and WebDAV
Per project integration with Github, Gitlab, Jira, and CalDAV.
Markdown Notes support
Conveniently track time spent on each project or sub-task, while including breaks throughout the day, reminders, and alarms.
Should allow you to synchronize your project management against the Deck app and Task app while saving data to your preferred filesystem.