Hello,
i created this access rule (do not wonder, because our Users only can upload this Mime-Types)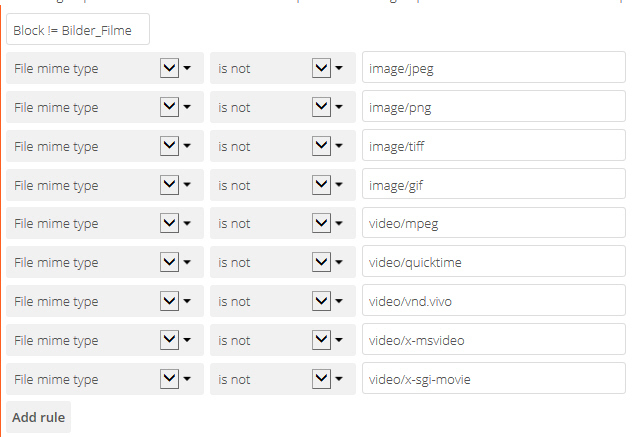 This rule works fine for us, but Users cannot create new folders.
The Message is "Could not create [Foldername]".
So I add this rule:
"File mime type" "is not" "inode/directory"
But this doesn't work. User become the same Error-Message.
What's the Problem ?
Regards
Alex.