Nextcloud version : 13.0.6
Hello Nextclouders.
On my users security settings page i see all logged in clients. But the list is very long. Like 10 screens just filled with 3 apps with many sessions/logins for almost every minor version for the last two years.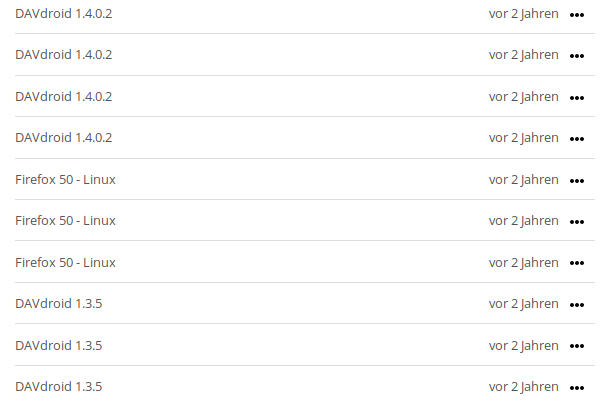 Is it possible to revoke access to these old versions/all apps? I know i can revoke access manually, but that would take hours and several thousands of clicks.
Thank you very much.