Originally published at: https://nextcloud.com/blog/desktop-client-3-0-1-is-here-2nd-beta-of-nextcloud-20-1st-beta-of-talk-10-and-more/


Just two weeks after the launch of version 3.0 of our desktop client, a minor release was made available with a number of bug fixes. The Talk team published a beta of Talk 10 today, and the Nextcloud 20 beta 2 came out yesterday!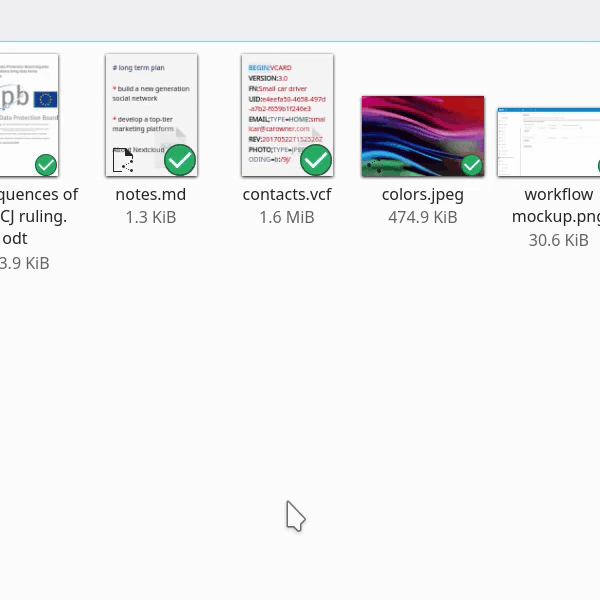 Desktop client 3.0.1
Most of the changes are small, with some related to building the client properly, and improving the end-to-end encryption setting handling. The changelog is below.
Support client builds on VS2019
Do not build for Eoan
Windows shell extensions: Use custom GUIDs via CMake and prepare MSI reg
Present sharing of E2EE files from the main dialog too
Disable context menu actions for E2EE files and folders
Show the "Display mnemonic" button only when we know e2e is supported
Make sure we don't assert when calling fileStatus
You can get it on our download page.

Nextcloud 20 beta 2
Our work on the upcoming major release is also progressing swiftly. A second beta has been made available which can certainly benefit from testing of the upgrade path, as well as the many improvements! As usual, we don't want to spoil what is new yet, keeping it for our big reveal, so try it out for yourself.
Help us test these features, grab the beta here and install the test versions of the apps you care about.
Talk 10 first Beta
You can now help test the upcoming Talk 10 with the first beta. This release requires Nextcloud 20 Beta 2!
You can download it here.
Of course, lots of apps also have new test and beta versions out, so – enjoy and share your feedback here below or with github issues!