Hello everyone,
is anyone else having this issue? i've seen many online regarding cloudflare tunnels but not this specifically.
the website is setup behind cloudflare zerotrust/access, using a tunnel. https is provided via cloudflare.
i can access the url via a browser, on mobile and desktop, but the app gives me this error.
i had to use 'overwriteprotocol' => 'https' to get it working, but it works.
i've also reset the app, hoping this would resolve it, then uninstall and reinstall but no juice
i have a local seperate nextcloud session running on nc.local, which works fine. complains about self signed ssl but i can add the domain fine.
what would be causing this?
Steps to reproduce
install ios app
enter self hosted url
cry on the inside
Expected behaviour
like accessing url via browser, should take me to login or confirmation screen.
Actual behaviour
Screenshots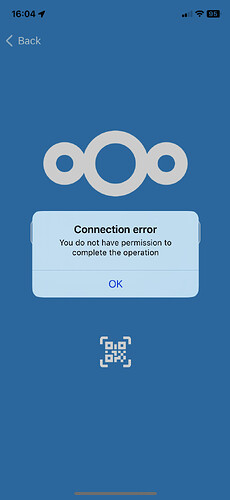 Logs
iOS version: e.g. iOS 16.4.1
**Nextcloud iOS app version: 4.8.0.5
Server operating system:
ubuntu/docker
Web server: Apache,
Database: POSTGRES
Nextcloud version: 26.0.0
puc