I have two Nextcloud servers. One is the current Nextcloud 13 snap, the other is the current Nextcloud 14 snap (14/candidate channel). I can get my Nextcloud Contacts working properly in the Thunderbird (v.60.2.1), with the current Cardbook (v. 33.2), but I can't get my Nextcloud Contacts from Nextcloud 14 to similarily work.
When I try to Add a new Address Book in Cardbook (from my Nextcloud 14 account), there is an error at the "Validation" (of CardDAV) stage (ie. my URL, username, and password are not wrong):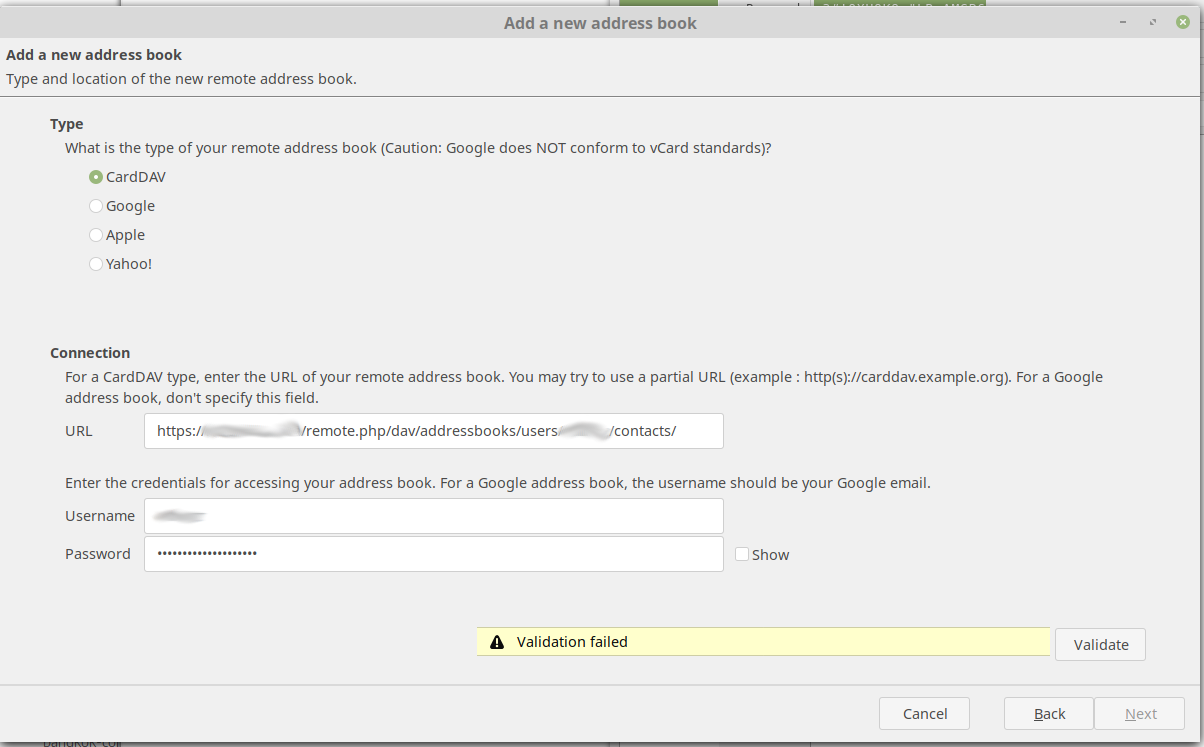 I guess I'm wondering why it works smoothly in NC13, and no longer "validates" in NC14. I guess a regression was introduced?
BTW: I did an export of all my contacts in NC13 (which Cardbook has no problem with), then imported them straight into my new account on the NC14 server (which Cardbook now has a problem with). I suppose some subtly-bad thing might have been introduced by the export/import process?