Hello,
I have Nextcloud 27 installed from docker, on my Linux VM. The Photos app installed is the default one that comes with the installation, specifically at version 2.3.0.
I have a bunch of photos that I took on my android phone, all of them JPGs of 3264x2448 size.
I uploaded the files onto Nextcloud and they appear completely visible to my installation. I can even open the photos in the Photos app and view them at their native size.
My only issue is that there are no previews generated when I'm looking at all the photos in the overview screen (see attached image). The previews are missing and all I see are monochromatic squares with empty checkboxes in the corner, instead of actual previews.
Why is this?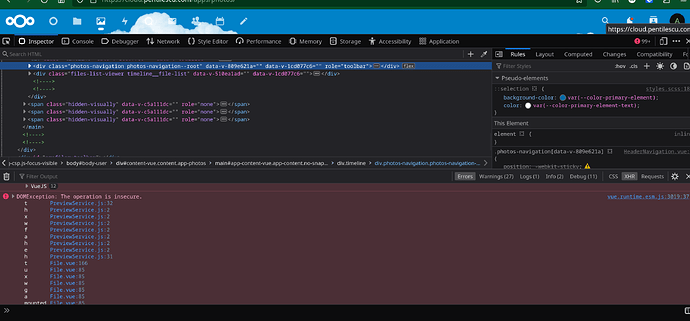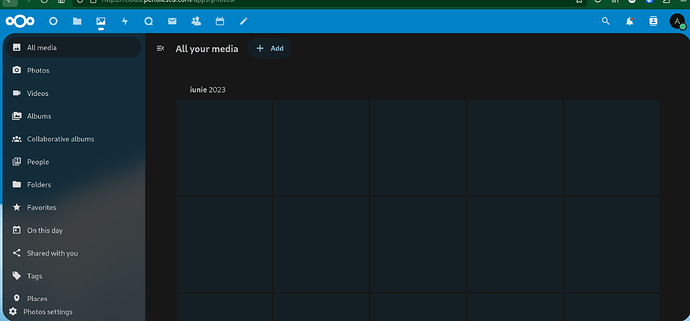 Also attached you can find a screenshot of a Javascript error that I am seeing, something about an "DOMException: The operation is insecure." error that I keep seeing in my browser.
My nextcloud instance is secured by HTTPS, so I don't know why it claims it's insecure.
I'm using Firefox 114.0 (64-bit), if it has any relevance. When browsing the same web page from Google Chrome, the previews seem to generate naturally and without any issues, so I don't think that this is a server-side issue.
Do you have any ideas what I should do?