Hi,
I installed the backup up and did the setup which is necessary to start.
Created an external storage, SFTP. Connected and working.
A backup seems to be created, but I got the following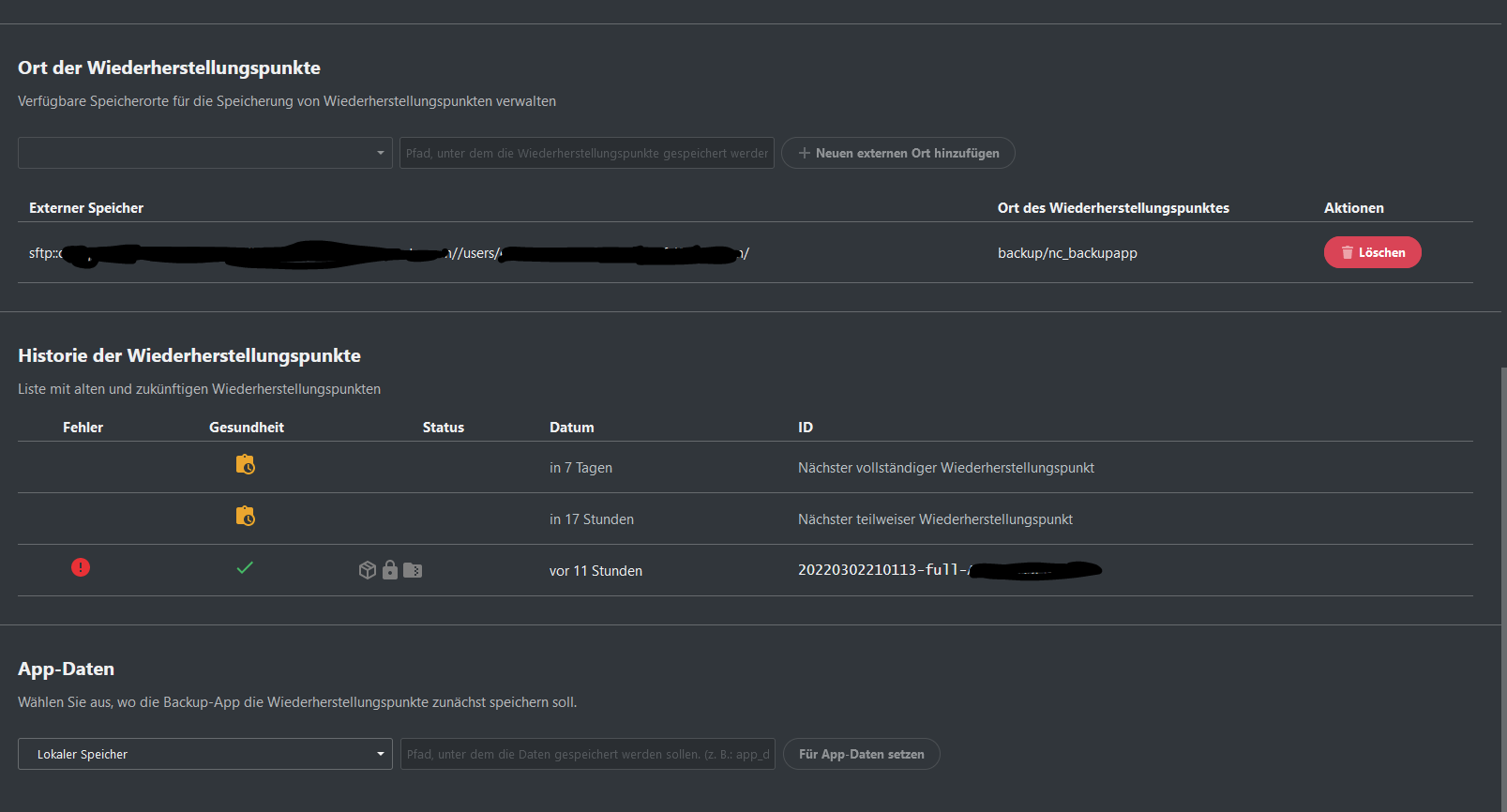 It says: Cannot confirm integrity…
The backup is also not transferred to the external storage. I see a folder with the backup name on the external storage, thgis folder has many subfolders in it. But all of them empty.
Can anyone help?
Thanks