hey folks!
struggeling with following error when trying to connect via ipad nextcloud app:
"it is not possible to connect to the server at this time. Check server error".
problem occures just with ipad app. when using browser on ipad it works. tried different users on different ipads.
Nextcloud Log looks like this: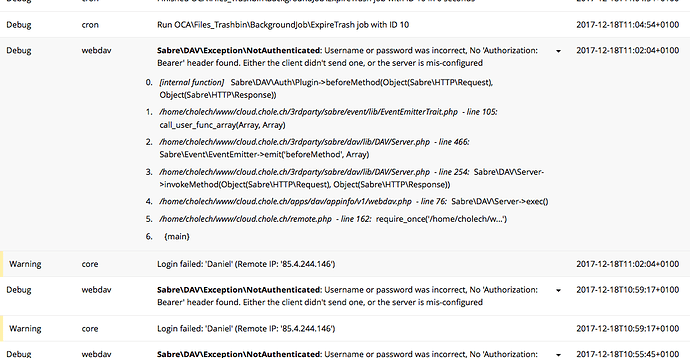 i deleted the brutforce sql table.
i tried php v 5.6 and 7.1
any ideas?
thanks for you help
marcus