Originally published at: You're Invited! Nextcloud Conference on October 1 & 2 in Berlin! - Nextcloud


Ready for a series of amazing talks from all over the world? Interactive workshops? ⚡ Meeting fellow developers and activists? 👾 Fun? All in Germany's capital of Berlin? 📍 We can't wait to see you again at Nextcloud Conference!
The Nextcloud Conference provides our community the opportunity to come together and learn the latest happenings on Nextcloud apps and features, as well as data privacy issues and technical information.
It's FREE to attend, so sign up today! We also invite you to submit a talk proposal if you want to present or share anything related to Nextcloud. Find more information about the call for talk proposal on our website!
See you at #NcConf2022 💙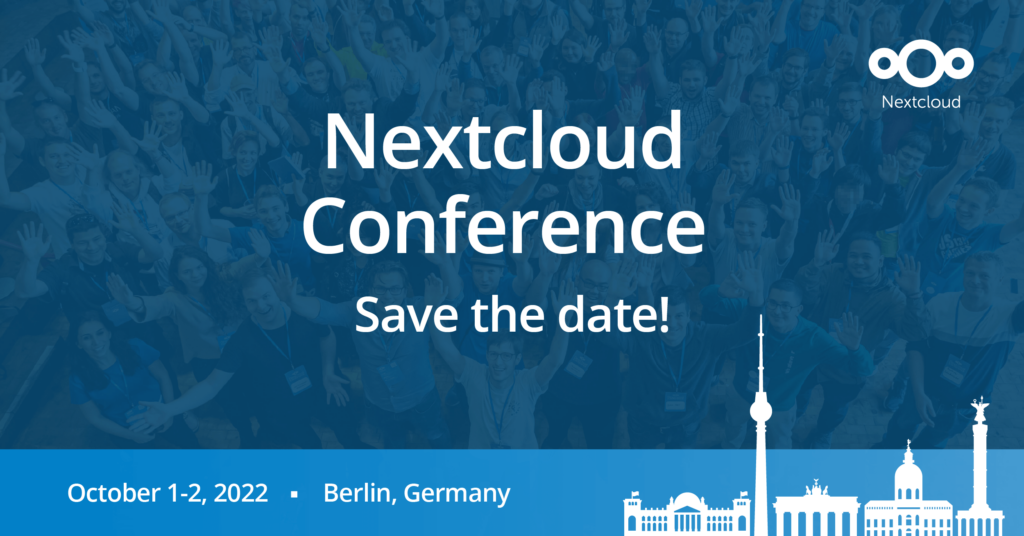 Event Agenda
The Nextcloud Conference brings together developers, contributers, data privacy activists and more for a large community style event. It's an excellent opportunity to gain a sense of the open source community, interact with like-minded people, and of course have fun! Here's a short summary of what you can expect:
A series of talks and our fan favorite – lightning talks – about Nextcloud Talk, Photos, security, LDAP, privacy, usability, and more!
Inspirational keynote speakers in the industry
Important announcements from Nextcloud
Interactive workshops
Networking & co-working spaces
FREE food & drinks
Stay tuned for a special announcement of amazing speakers from all over the world!
Venue
Meet us at bUm Berlin! This is a space of solidarity and was founded to bring people together to work, organize, connect, learn, and collectively improve the world. Nextcloud aims to provide an open source collaboration platform to the world, and we believe we need YOU to help us with that mission. We will use the space's meeting rooms, co-working spaces, and outdoor terrace!
Contributor Week: October 1 – October 4
During the 2-day Nextcloud Conference, we also host simultaneously our famous Contributor Week! This is a week full of coding, developing, designing, discussions and more! You're invited to come work with us at our unique office space in Berlin and work on the future of private, federated, secure cloud technology.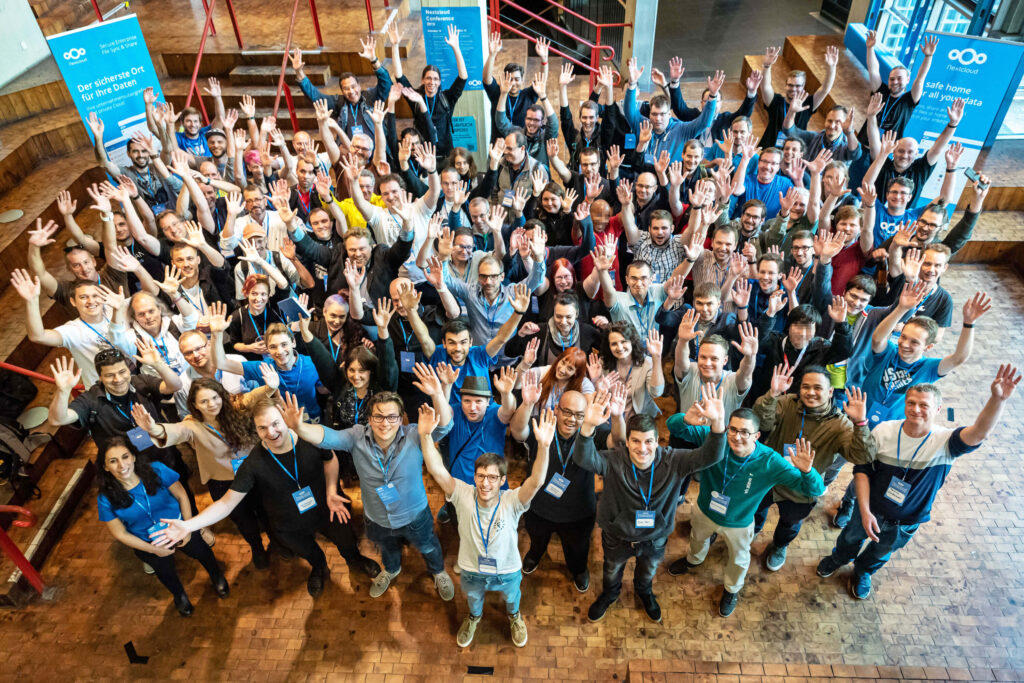 Supporting diversity in open source! Diversity strengthens a community. The Nextcloud Include initiative helps underrepresented groups to join the Nextcloud project, building an inclusive and diverse space where we collaborate and develop world class software.
We want to support participants from underrepresented groups in Open Source to join Nextcloud Conference by sponsoring part or the whole of their transportation and accommodation costs.
Find more details in the application form here or on our website.
See you at #NcConf2022 💙
📢 Nextcloud Conference
📅 October 1 & 2, 2022 (Saturday & Sunday)
📍 bUm Berlin, Germany
📌 Paul-Lincke-Ufer 21, 10999 Berlin, Germany
100% free of charge, we just ask for some details