Nextcloud version: 14.0.3
Operating system and version: Debian GNU/Linux 9 (stretch) (Version 9.6)
Apache or nginx version: Apache/2.4.25 (Debian)
PHP version: PHP 7.0.30-0+deb9u1
The issue you are facing:
Hello,
at first, I want to thank all participants for the great nextcloud software!
I updated to nextcloud 14 a few weeks ago (coming from nextcloud 13).
Everything is fine but there is one exception: I can't select a group (can't fill something in the fields) in the "Exclude groups from sharing" field in the sharing section".
Is this a software bug or are the settings wrong?
Thanks for your help!
A screenshot with my share settings: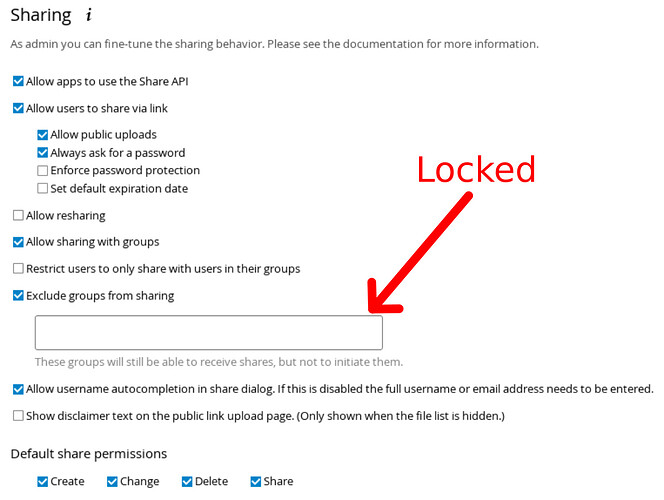 Is this the first time you've seen this error? Y
Steps to replicate it:
As admin go to settings, then go to sharing
There I can't fill something in the "Exclude groups from sharing" field