Hi …
a couple of days ago, Webmin offers 4 updates, I didn't do a screenshot … sorry.
After reboot the system is hanging. Even trying the recovery shell is not usable, because while typing some commands the second picture is coming up,of course without the script header.
Since I have an unmounted drive (in Windows) for the Hyper-V I can't go back before the update.
So I have tryed a new installed Version. Everything went fine, loading the script is fine, but after the reboot … see picture, even opening a second Terminal is starting the script and no break is possible.
That's the same like it was for the running nextcloud.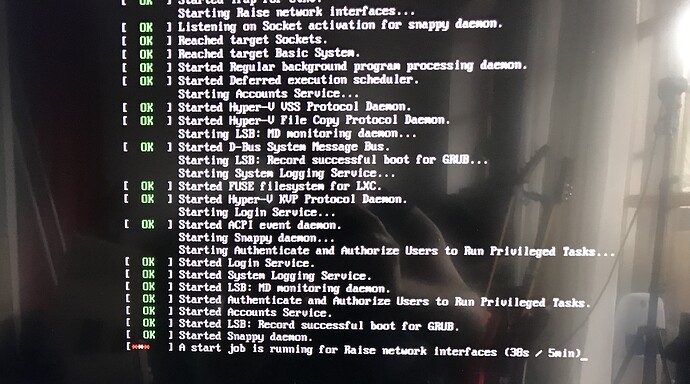 P.S @enoch85 just for information, it seems that I'm the only one with that problem?