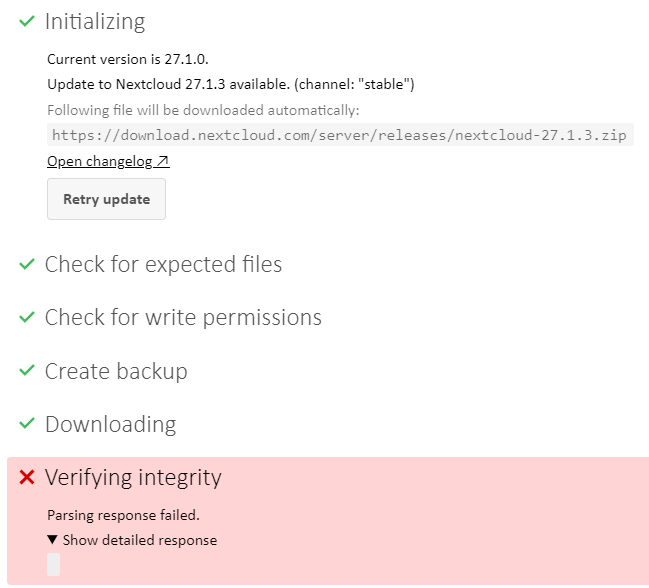 This error I also got weeks before with another version on all-inkl.com webspace/host. As long as updates don't work, I will not start using the solution productively.
On the Overview the only error in color (that I also cannot fix) is this one:
The PHP memory limit is below the recommended value of 512MB.
Any ideas ?