Hi ,
I'm trying to upgrade my nextcloud from vers. 21.0.3 to 21.0.4 , however it fails pretty early in the process with the message "Check for expected files" and not only 1 but 9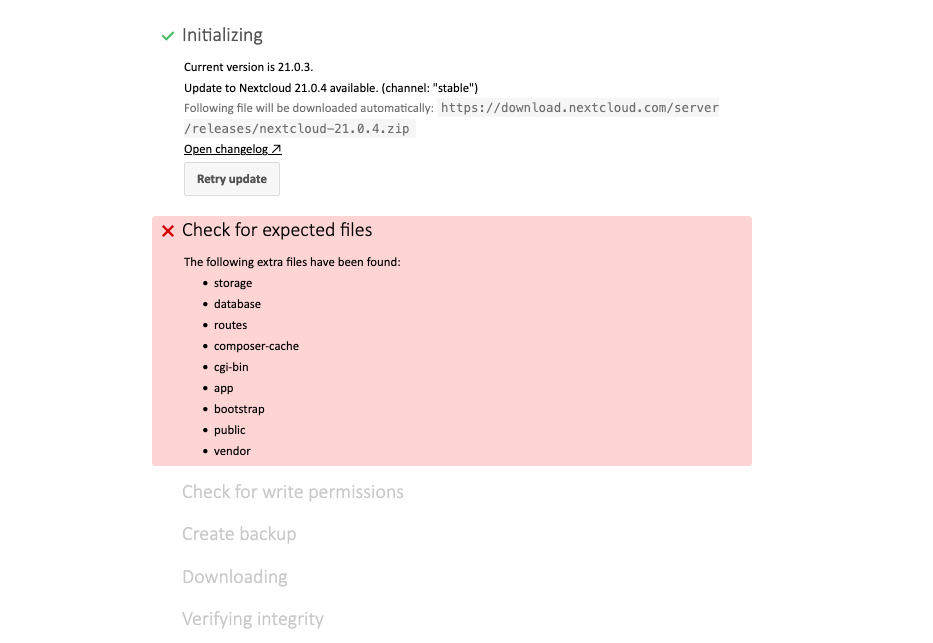 Nextcloud is running on an server with Debian 10 / PHP 7.4 / and has been upgraded before several times without problems. The same question has been discussed here before but usually it was only 1 files in question.
Any idea whats going on ?
Tks
Henning