Hey folks,
I've ran into a problem with my Nextcloud afer I upgraded from 14.06 to 15.02
This is the error I'm recieving.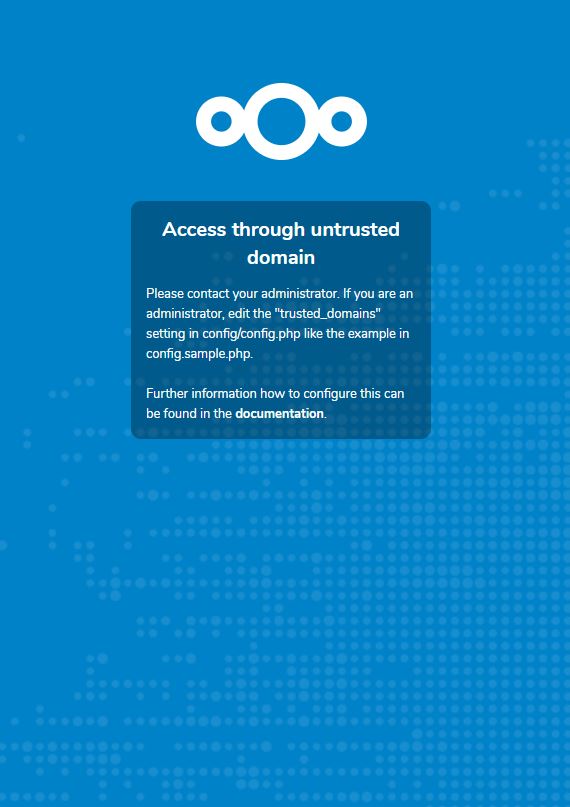 I've also confirmed that my config.php contains the correct entries. I've removed and readded the entries in the config file, I've restarted a few times. I've even gone so far as to use the config:system:set/get/delete commands to change the trusted_domains but it's still not playing ball.
Anyone got any idea's???