I recently reinstalled Nextcloud AIO because I messed it up playing around in my Ubuntu server. It's a whole fresh install, new server, everything.
My domain is hosted at Cloudflare, and I forward the domain to my home IP address. I've never had a problem doing this with AIO, except this time I had to change the subdomain because I reached the limit for the current subdomain I was using for Nextcloud.
I can log in and use everything just fine, but when I try to update the instance, I can't access the AIO Interface to stop the containers, do the update, etc.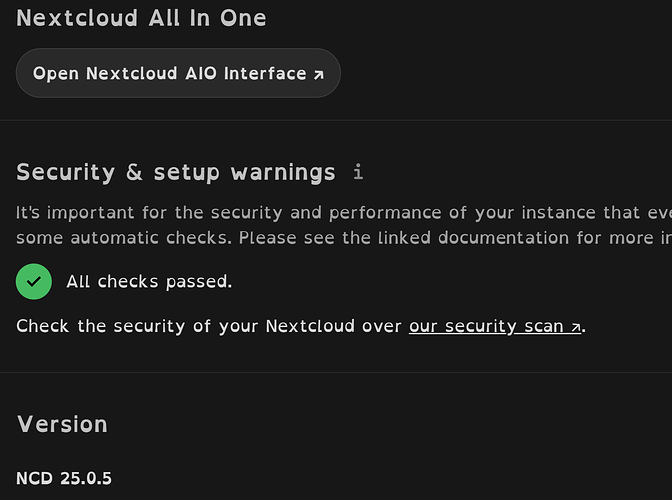 I was getting an error that said "NET::ERR_CERT_AUTHORITY_INVALID", then if clicked on that it would show me a certificate (probably self-signed), and then the page said
subdomain.domain.tld normally uses encryption to protect your information. When Brave tried to connect to subdomain.domain.tld this time, the website sent back unusual and incorrect credentials. This may happen when an attacker is trying to pretend to be subdomain.domain.tld, or a Wi-Fi sign-in screen has interrupted the connection. Your information is still secure because Brave stopped the connection before any data was exchanged.
You cannot visit subdomain.domain.tld right now because the website uses HSTS. Network errors and attacks are usually temporary, so this page will probably work later."
I tried using ChatGPT-4 (terrible idea) to teach me how to fix it, and it suggested that I go to brave://net-internals/#hsts and delete the domain security policy.
Well, it didn't work. Then it suggested I try using HTTP vs HTTPS, so I told it that's not possible (GPT claims to be familiar with Nextcloud AIO, supposedly).
Then it suggested I create my own self-signed certificate and import it into brave, so I tried it and didn't work either.
Then it suggested I activate HSTS in Cloudflare, which I did, and that didn't work either.
Now when I access the AIO Interface, I get a new error page: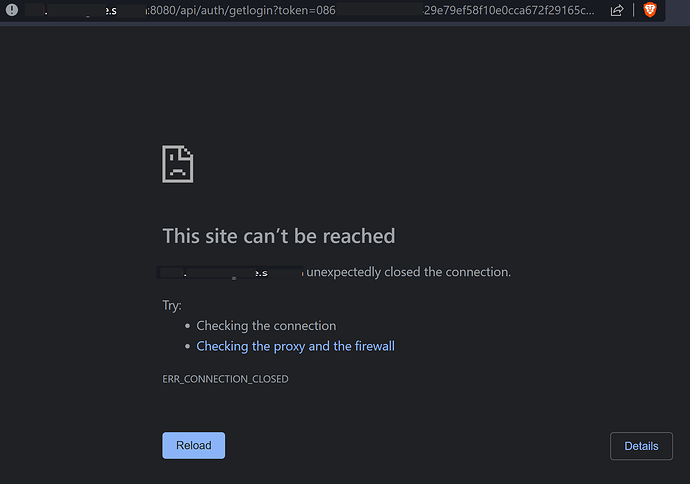 Lastly, if I leave the admin overview page on display, it will eventually show an error checking the server's setup: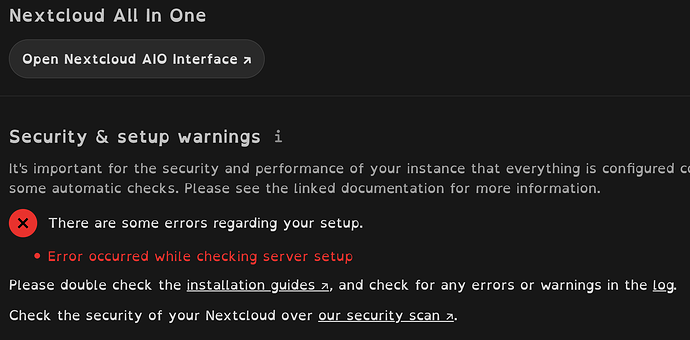 Can anyone help me un-mess-up? I really don't want to reinstall the whole server just for this. I already ran out of Let's Encrypt certificates for several subdomains messing up before.
If you need a verbose log, when I get home I can set the logging to verbose to get more data. At the standard level, the log doesn't show anything about this.
Thanks!!!