Can someone please look at this and tell me how to get around this. I am stuck with upgrading 19.02 to 19.03 and it has something to do with directory /apps /onlyoffice. The error I get is: PHP Fatal error: Cannot declare class Firebase\ JWT\JWT, because the name is already in use in /var/www/html/apps/onlyoffice/3rdparty/jwt/JWT.php on line 22.
I am not that good with php yet, but is this message telling me that I need to change the name, or put a # in front of it. until i do the upgrade then correct it when I am done. in order for this process to go though, on line 22?
Command line snap-shot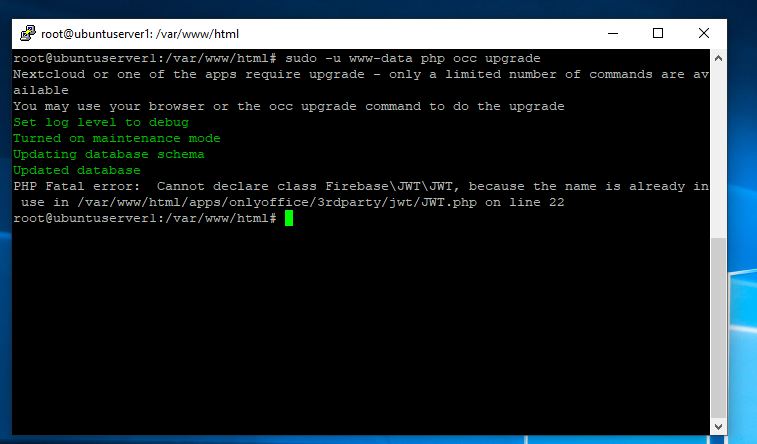 Snap shot of Vim: /var/www/html/apps.
Thanks in Advances …