Hi!
As topic is saying, I try to sync my Synology NAS via webdav with nextcloud on a dedicated server and I'm even not quite sure if it is a problem with nextcloud.
If I try to connect like this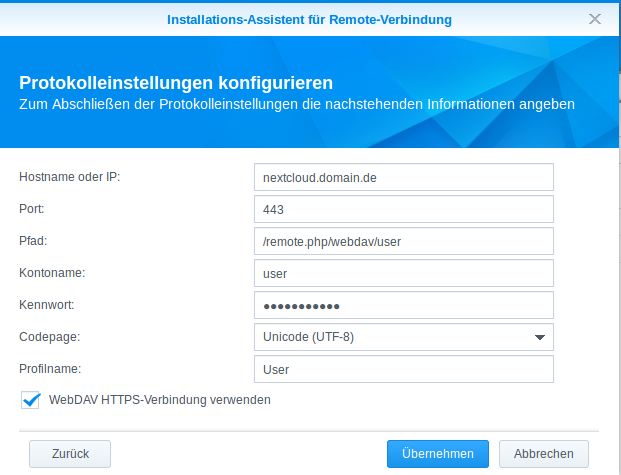 I get an "Connection denied"


If I misspell the password intentionally I get an "authantication error"


and that's also the only thing a can see in logging
Warning core Login failed: 'user' (Remote IP: '123.234.234.123') 2017-10-31T14:29:54+0100
Access via Firefox brings this message:
This is the WebDAV interface. It can only be accessed by WebDAV clients such as the Nextcloud desktop sync client.
Actually I have no idea what I'm doing wrong.
Best regards
---
Nextcloud version: 12.0.3
Operating system and version: Ubuntu 16.04
PHP version: 7.0.22