The official Nextcloud website has quite some bugs. I think it's even worse on the german site at https://nextcloud.com/de. Examples:
Nextcloud Office link goes 404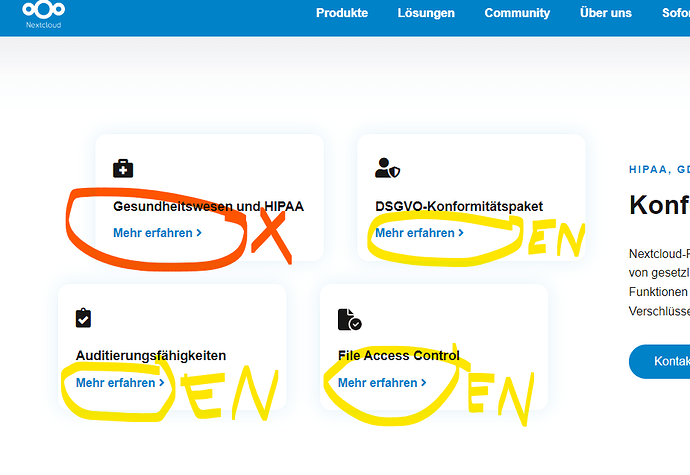 HIPPA link goes 404, all other links lead to english landing pages. I know it's a lot of work to translate everything but I would like to see at least a "one link deep" German translation coming from the landing page.
Clicking on the menue options leaves a black on blue border