Hallo,
I'm testing nextcloud running on my Rock Pi mini computer and observe a strange behavior, when I create a new contact in Thunderbird with Cardbook Add-On.
After syncing the new contact, on the NC website it is declared as 2 hours in future. See lower right corner of this screenshot ("Zuletzt geändert in 2 Stunden", german for "last changed in 2 hours").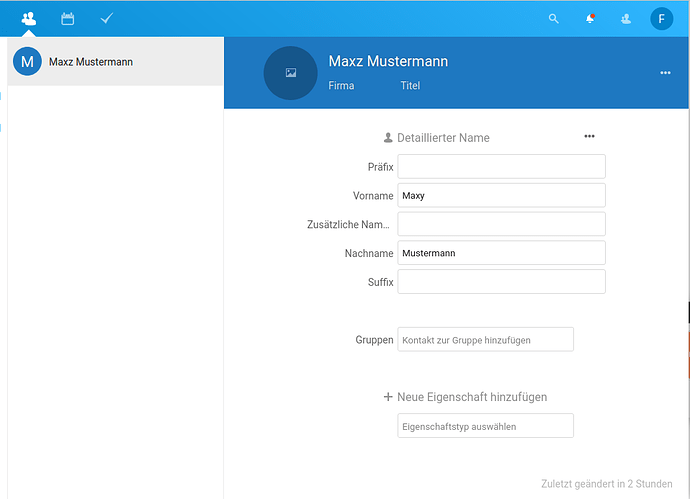 Ubuntu Linux Server and Client PCs are using different timeformat, so i.e. output of date command is:
Server, running Nextcloud Server: So 19. Apr 09:20:37 UTC 2020
Client, running Thunderbird: So 19. Apr 11:20:39 CEST 2020
So they are in sync, but with different timeformat.
So as you ca imagine, now the whole syncing process is damaged. Changing a contact in the Website of NC is not synced to the client, and local changes on the client overwrite the serversite changes when synced.
So how to fix this while not changing the server to CEST format an neither changing the client to UTC?
Regards
Frank