I have a problem, I can't sync client-server. I can't understand why and where is the error.
I can create (upload) a file, but, if I delete it, i can see on the server and on the web interface.
If i delete from the web, I can see it again in the same position.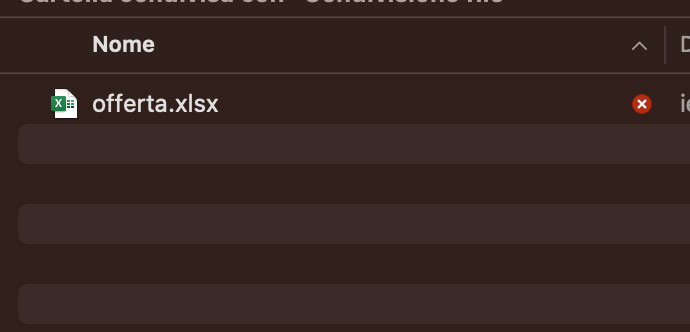 here the file in the NC folder to sync (with error)
here some files in NC web interface after some tests (rename and copy)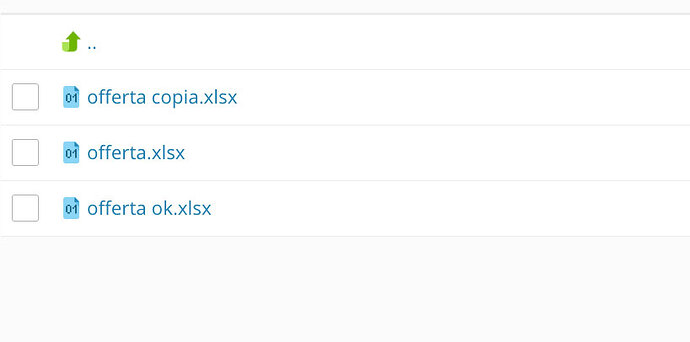 here what is in the server via ftp
Nextcloud version (eg, 20.0.5): 26.0.1
Operating system and version (eg, Ubuntu 20.04): Plesk on CentOS 7
Apache or nginx version (eg, Apache 2.4.25): nginx
PHP version (eg, 7.4): 8.1
The output of your Nextcloud log in Admin > Logging:
[settings] Avviso: Controller OCA\Settings\Controller\CheckSetupController::check executed 3988 queries.

GET /index.php/settings/ajax/checksetup
from x.x.x.x by eugenio at 2023-04-20T19:52:50+00:00

-

[core] Errore: Can't get app storage, app files_external, user not logged in

at 2023-04-20T19:51:08+00:00

-

[provisioning_api] Avviso: Controller OCA\Provisioning_API\Controller\UsersController::getUsersDetails executed 164 queries.

GET /ocs/v2.php/cloud/users/details?offset=0&limit=25&search=
from x.x.x.x by eugenio at 2023-04-20T19:35:07+00:00

The output of your config.php file in /path/to/nextcloud (make sure you remove any identifiable information!):
<?php
$CONFIG = array (
  'passwordsalt' => '--/',
  'secret' => '--',
  'trusted_domains' => 
  array (
    0 => 'localhost',
    1 => '--',
  ),
  'datadirectory' => '/var/www/vhosts/--/.nextcloud/data/17fde552688e',
  'dbtype' => 'mysql',
  'version' => '26.0.1.1',
  'overwrite.cli.url' => 'https://cloud.--.--',
  'dbname' => 'nextcloud20',
  'dbhost' => '127.0.0.1',
  'dbport' => '3306',
  'dbtableprefix' => 'oc_',
  'dbuser' => 'nextcloud20',
  'dbpassword' => '--',
  'installed' => true,
  'instanceid' => '--',
  'maintenance' => false,
  'config_is_read_only' => false,
  'mysql.utf8mb4' => true,
  'debug' => 'false',
  'loglevel' => 2,
  'theme' => '',
  'default_phone_region' => 'IT',
  'app_install_overwrite' => 
  array (
    0 => 'occweb',
    1 => 'documentserver_community',
  ),
  'updater.secret' => '--',
);


The output of your Apache/nginx/system log in /var/log/____:
2023-04-20 22:00:14	Error	x.x.x.x	404	GET /remote.php/dav/avatars/eugenio/128.png HTTP/1.0		Mozilla/5.0 (Macintosh) mirall/3.4.4git (build 9585) (Nextcloud, osx-17.7.0 ClientArchitecture: x86_64 OsArchitecture: x86_64)	14.7 K	Accesso SSL/TLS Apache
2023-04-20 22:00:14	Error	x.x.x.x		AH01797: client denied by server configuration: /var/www/vhosts/--.--/cloud.--.--/remote.php				Errore di Apache

PASTE HERE

Output errors in nextcloud.log in /var/www/ or as admin user in top right menu, filtering for errors. Use a pastebin service if necessary.

PASTE HERE