Hi all,
I am running a NextcloudPi installation (v0.67.11) on a Raspberry Pi. I successfully moved the data directory to an USB flash drive. Now I want to change the data directory back to the SDcard but it fails.
Error message:
[ nc-datadir ]
Refusing to move to the SD card. Abort.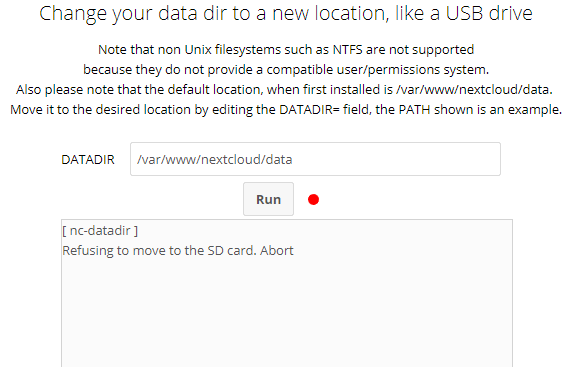 I set the permissions to the folder /var/www/nextcloud/data manually again but it did not solve the problem.
Thanks!