The link for the IRC on this page: Install - Nextcloud
Doesn't work for me… in hexchat.
The webchat link does work… but I don't like webchat… All my other # are in the client, for the time being.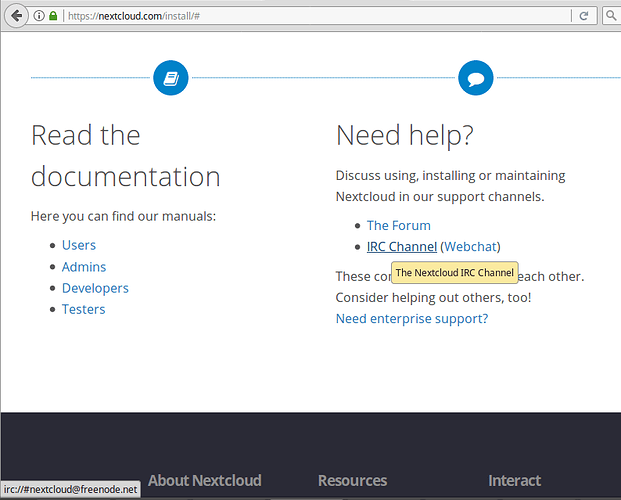 So, I think something like this could work:
Visit IRC Channel
irc://freenode/nextcloud
Thanks!