Hi Guys,
so im experiencing some problems with my nextcloud install.
Im running out of free space although i have a 810gb drive as a boot drive.
I am running nextcloud on a ubuntu server VM inside proxmox.
I will add a couple of pictures since the problem i'm having is probably gonna become apparent from them.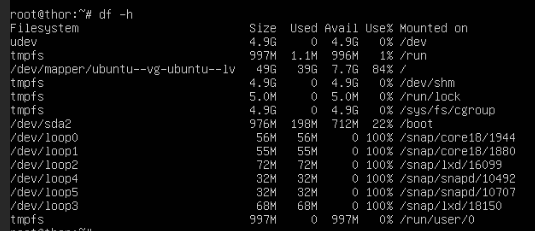 So my df -h puts out a "/dev/mapper/ubuntu–vg-ubuntu–lv" with a sitze of 49gb wich is 84% full.
This is where all of my NC data apparently is stored.
49 gb is the size of my boot drive before i expanded it to 810 gigabytes (see screenshot in second post)
vgs pvs and lvs all refer to this 49gb drive.
How can i expand my ubuntu–vg-ubuntu–lv to use the whole drive?
I tried numerous things and am at a loss right now…
Greetings from Germany.
Please exucse my typos english is not my first language