Hey,
today i installed nextcloud first time. Currently i use synology nas and there all my images and files.
i config a sftp user and connect him with next cloud external storage.
I see this folder on files tree but how i can choose a folder from it as picture source folder?

on Photos config i can only choose parh for uploads: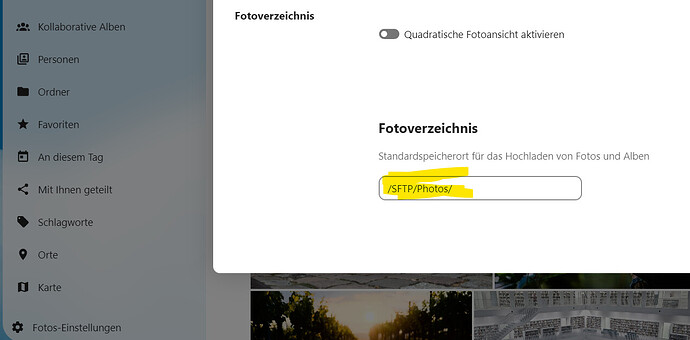 any idea how i can solve it?