Hello,
I'm new to nextcloud and I firstly want to thanks every contributor for making such a good software.
Now I have some question regarding the Windows client (even if I bet that it is the same on the MacOS and Linux version).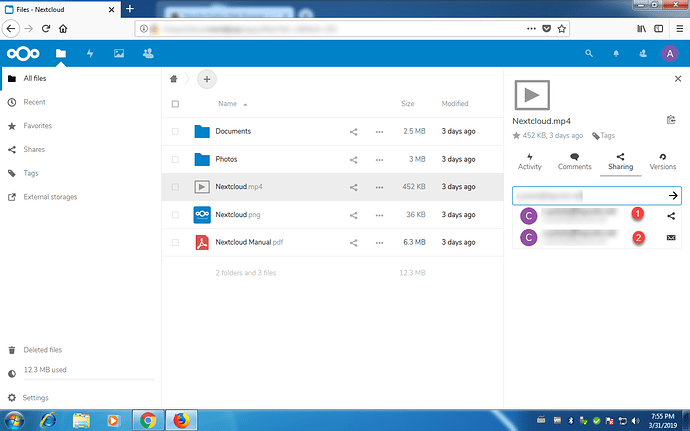 In the web version of nextcloud I can create a share to a federated nextcloud or by email.
If I try to send to a federated share, I have an error (which is normal because there was to trust with gmail.com :))
If I share to email, then everything is OK.
I can set some specification to the created share.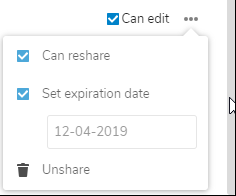 Now from the NextCloud Client, I enter an email in the "Share with users or groups"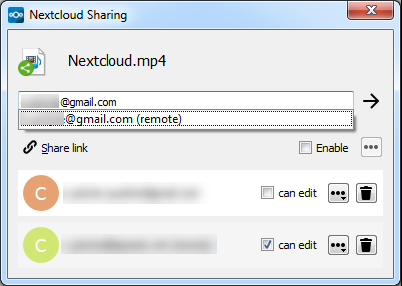 I have the same error message with federated share above.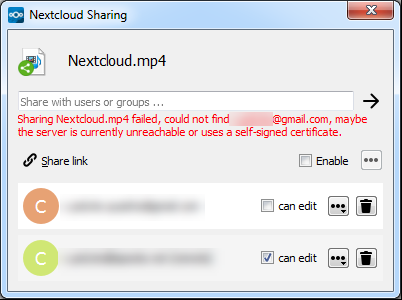 It seems that the only share that works with the client is federated share (or I'm missing how to create an automated mail share like in the web interface
)
Also I can create only a single share link
According to the links below, the next client (2.6) should allow multiple share link.
So the questions are :
Is it possible create with current client (2.5.x) a share by email like in the web GUI? (and the server automatically send the email)
Is there a way to have the beta 2.6.x client to test it ?
Best Regards,
Christophe