Hi there,
I am a big user of Deck, both using my NC web instance and the android app.
In terms of achieveing the goal of adding a card - the most efficient way is using my Android device where I:
drag the tray down
click Add new card tile
add card
On the NC web interface it takes more clicks to achieve the same. I suggest adding a "add card" control in the Deck widget, as shown below: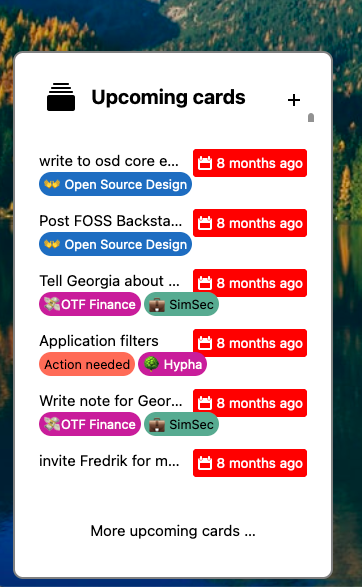 The ideal next step would be to display a modal to allow the user to choose board name, column, description, etc.
If that was not possible, then the "add card" button would bring you to the Deck list of boards - https://nextcloud-url.tld/apps/deck/#/board.
Is this possible? Thanks again for a nice app.