I have been able to fully setup my nextcloud server on ubuntu but, I only have one problem.
I use a free domain from No-IP and I have this problem. I don't know how to deal with this, because in the documentation there is no real help for my problem. I did some tinkering with reverse proxy in the server, but none of them fixed my issue.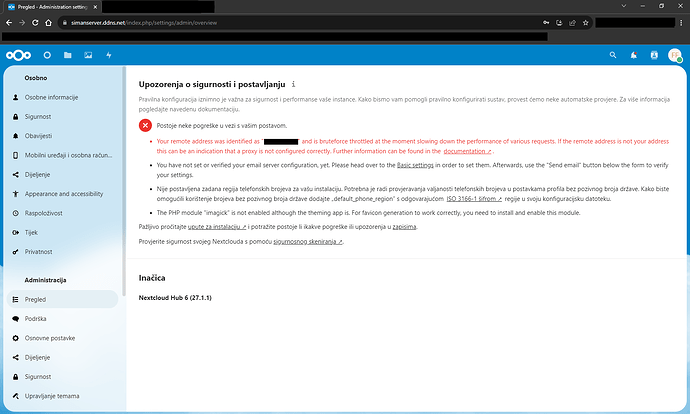 Here is just a full picture.