I've updated to Nextcloud 18 with which Onlyoffice come preinstalled.
So when I create, for example, a .docx file, Onlyoffice launched up, but then I have this pop-up which just say error.
Here is the screenshot: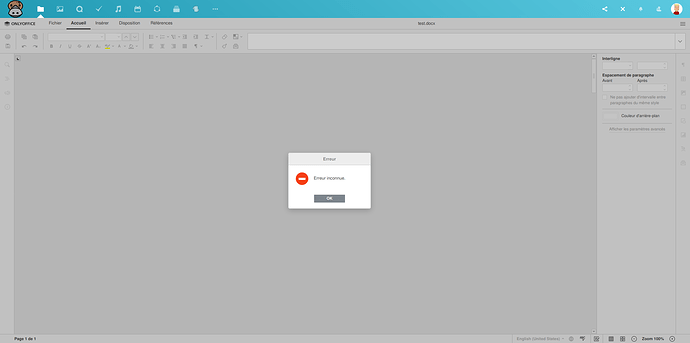 Did you ever get this message ? How can I solve this.
Thanks in advence
NB: Also, I'm running Nextcloud with docker.