I installed both nextcloud and nextcloud talk apps on my iPhone. When I try to configure with URL and user/password, I get to the screen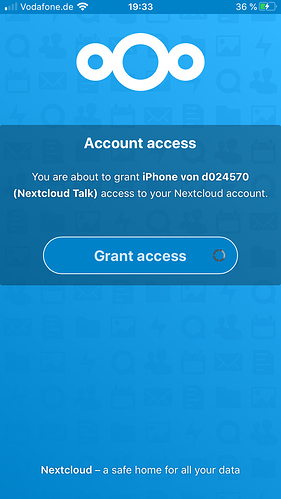 and this hangs for hours.
What´s wrong? How can I track down the issue in case it is a configuration issue of my new nextcloud install?
When I use same URL and credentials with a browser on a windows PC, I can log on and start a video call.