I've already posted on Tailscale this question but I wanted to make sure I cover the basis.
I basically want to know if it is possible to access Nextcloud from two different networks using two different HTTPS site domain names with two separate certificates.
Here is what I have and what I am looking for: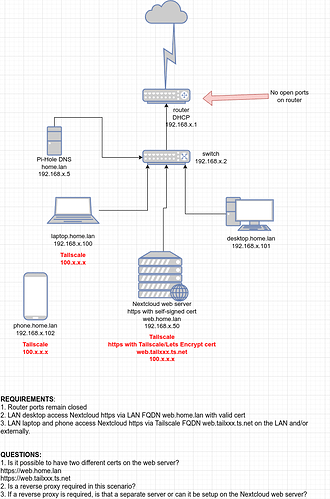 Hopefully someone here can answer my questions from the graphic.
Is it possible to have two different certs on the web server?
Is a reverse proxy required in this scenario?
If a reverse proxy is required, is that a separate server or can it be setup on the Nextcloud web server?
Thanks.