I am struggling to make Nextcloud Office work on my Nextcloud account which is installed on the server of a web hosting service (Infomaniak). I have followed the instructions here: How to install Collabora Online in Nextcloud Hub - Nextcloud
Then, if I go to Parameter > Administration > Nextcloud Office, I click on "use built-in CODE", a red cross appears with "impossible to connect to Collabora Online server".
Here is a screeshot (in French)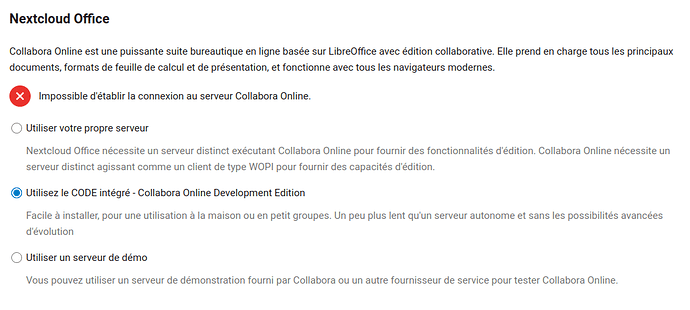 I have first asked for the help of the web hosting service, but they say they cannot help, because they don't see any server trouble.
I have looked for similar problems on this forum, but nothing has worked so far.
Thanks for your help!