Hello!
Wanted to see if there was any reason why the monitoring app (serverinfo) is not availible now in nextcloud 14.0.3 in the store to install automatically. Currently, I see that the latest build of the app has a dependency on version 16 which has not even released
https://github.com/nextcloud/serverinfo/blob/ae89957c66ef58492308dfe46af1c5bdf5505f28/appinfo/info.xml#L17
Not sure if this how it should be. To make it work I had to download the following manually:
git clone https://github.com/nextcloud/serverinfo.git --branch stable14
Is there something that I am doing wrong?
Currently, these are the only available apps: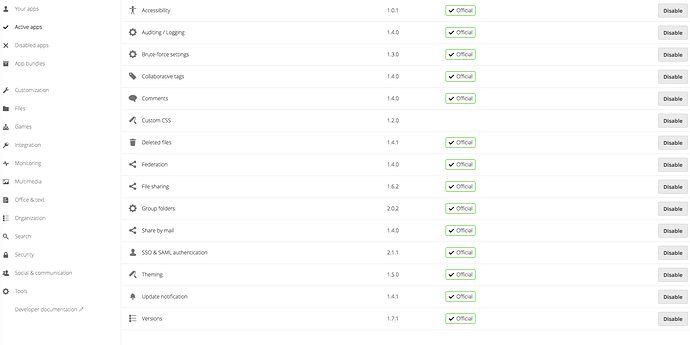 Let me know what you think and thanks in advance for help.