Hi guys,
Thanks in advance for any help you can provide. I have configured a nextcloud instance on a raspberry pi with Debian 11 bullseye.
Nextcloud is working perfectly fine, I have been able to connect from an Android device and also from windows clients. But when it comes to connect from iOS devices, the nightmare begins.
I got an error when trying to connect with the following message:

As you can see, the url begins with http. When using https, the following error appears: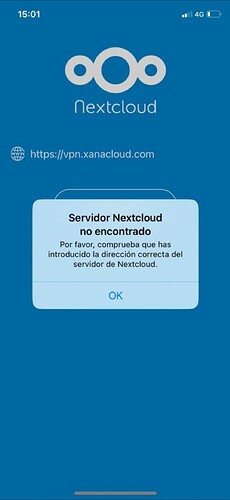 I have tried to set up SSL for apache with a self signed certificate, but still no luck.
I am not able to use a certificate from Let's encrypt cause the domain is only accesible from the local LAN and from the VPN, both using a custom DNS (Pi-hole).
Can anyone please let me know what can I do?