I am trying to make Nextcloud accessible over HTTPS with a Let's Encrypt certificate. Nextcloud is running inside a TrueNAS jail and was previously accessible over HTTP on port 8282. But HTTP is insecure so I requested, received and installed an SSL certificate from Let's Encrypt using certbot. The certificate installed successfully but now whenever I try to access nextcloud locally in my browser with HTTPS (through https://192.168.188.79:8282), I get this error message from Firefox: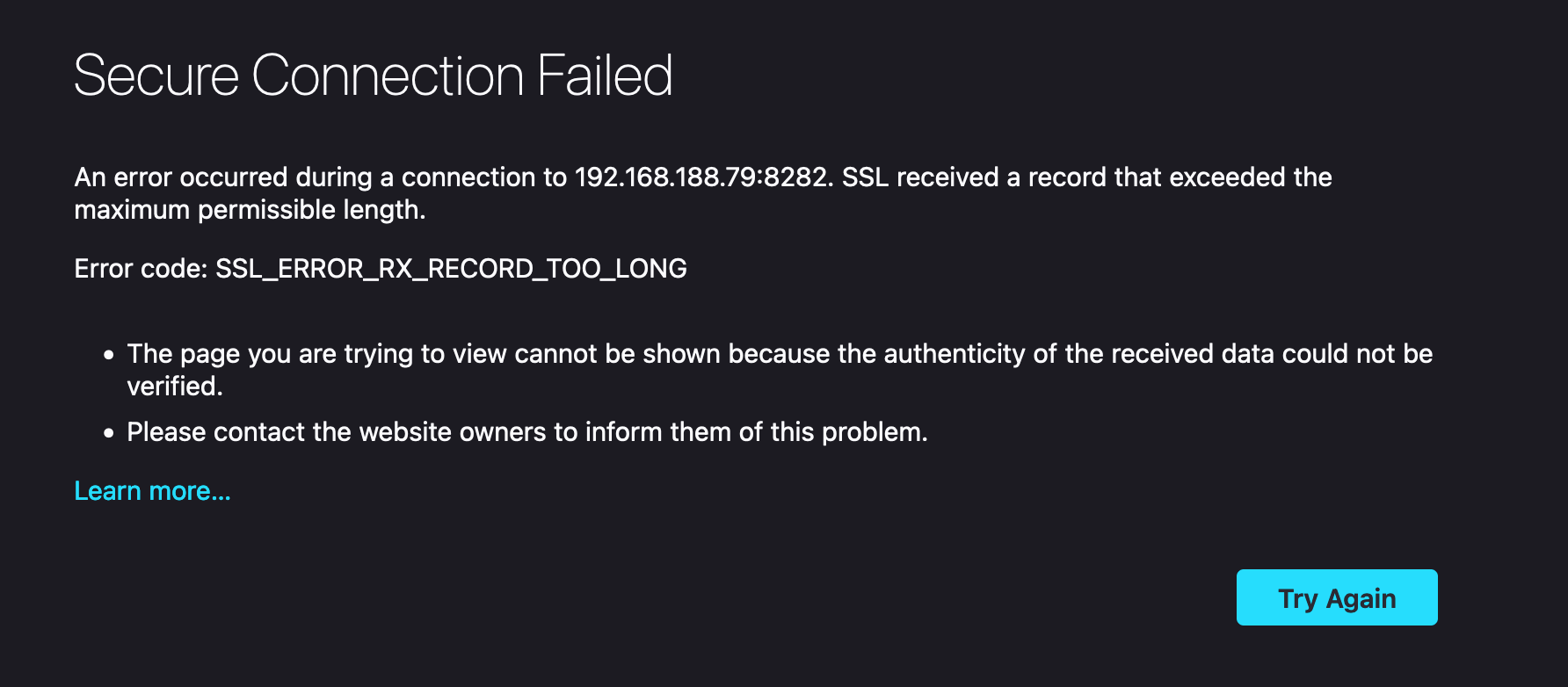 When I try accessing the same IP address through HTTP (http://192.168.188.79:8282), I get a 404 message.
I'm not very good with nginx but am I right in suspecting that once HTTPS is enabled, nextcloud is set to be accessed through port 443 which happens to be the port also used by the trueNAS UI?
Any ideas or explanations on why I can't access nextcloud over HTTPS?