Originally published at: Nextcloud Enterprise Day Speakers: Why Samaritan's Purse deploys Nextcloud - Nextcloud


Nextcloud Enterprise Day is soon here and we have a growing list of speakers providing insightful talks!
One of our speakers is Nextcloud customer Samaritan's Purse – a nondenominational evangelical Christian organization based in North Carolina, U.S.A.
In preparation for their talk at Nextcloud Enteprise Day on June 13th, we asked them a few questions!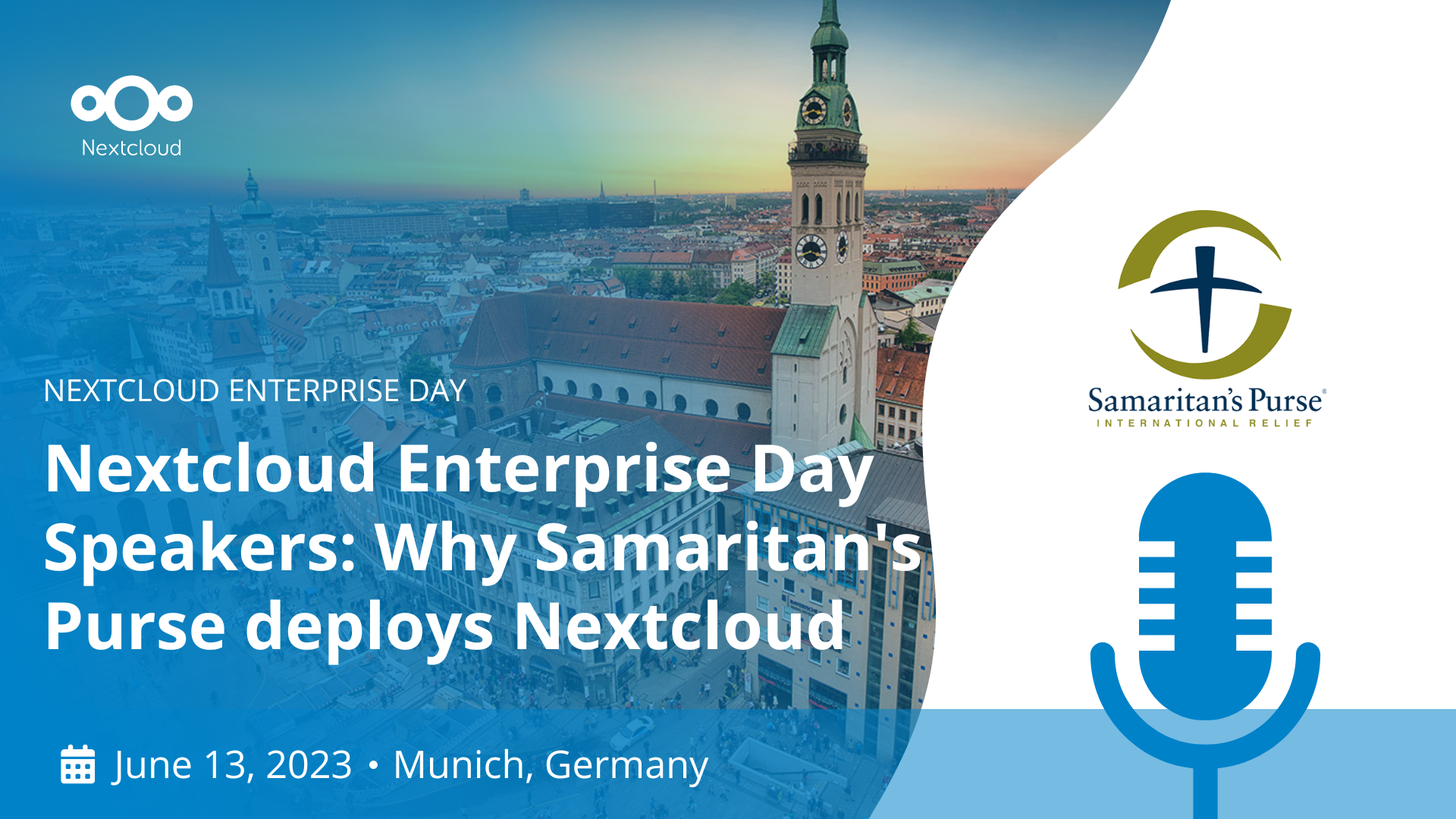 Could you introduce your organization?
"Samaritan's Purse is a nondenominational evangelical Christian organization providing spiritual and physical aid to hurting people around the world. Since 1970, Samaritan's Purse has helped meet needs of people who are victims of war, poverty, natural disasters, disease, and famine with the purpose of sharing God's love through His Son, Jesus Christ."
Why did you choose Nextcloud at your organization?
"We chose Nextcloud because it best matched our internal IT goals to reduce our dependence on public cloud providers, while also giving us the feature set that our end users want."
What is the key point you want to explain during the Enterprise Day?
"We were asked to speak to our customer journey.  My goal would be to speak to the key issues that drove us to make a change from our current solution and where we are today with our Nextcloud deployment."
---
Lance Davis is the Assistant Director, IT International at Samaritan's Purse.