Originally published at: https://nextcloud.com/nextcloud-conference-keynote-speakers-and-launch-event/


We're very excited to announce our keynote speakers for the Nextcloud Conference, scheduled to start on September 16 at the Technical University Berlin. On Saturday, Jane Silber, CEO of Canonical will open our event while Sunday Karen Sandler, Executive Director at the Software Freedom Conservancy will speak. Both are well known in the open source community and we look forward to hearing them share their experiences and ideas! Friday evening, after our Focus day around enterprise and large scale Nextcloud usage, we organize a 'launch event' which will feature a new Nextcloud product we have developed together with two partners. What it is? You'll find out on the 16th!
Introducing Karen Sandler
[caption id="attachment_921" align="alignright" width="310"]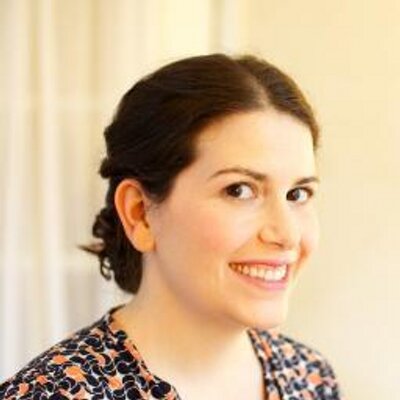 Karen Sandler[/caption] Karen Sandler is the executive director of the Software Freedom Conservancy, former executive director of the GNOME Foundation, an attorney, and former general counsel of the Software Freedom Law Center. Columbia Law School graduate, Karen has extensive legal experience with open source licenses as well as keen insight in community involvement. While executive director at the GNOME foundation, she kickstarted the Outreachy project which has since grown in scope beyond women in GNOME, supporting various minorities getting involved in a wide range of Free and Open Source communities through sponsored internships. Karen will discuss what makes open source projects so successful - licensing, technology and people have come together in a way which has transformed the world. What makes it tick?
"We are very excited to have Karen deliver an address at the Nextcloud Conference. Diversity is key to innovation and maintaining a healthy project", noted Frank Karlitschek, managing Director at Nextcloud, "while the legal insights Karen brings to the table is no less central to the longevity of projects. This is all about looking forward!"
Introducing Jane Silber
[caption id="attachment_920" align="alignright" width="300"]
Jane Silber[/caption] Jane Silber is Chief Executive Officer at Canonical Group Ltd., the company which provides services to the IT industry to bring Ubuntu-based products to market; to enterprise and consumer users to maximise their Ubuntu experience. Ubuntu is the leading open source platform for cloud, IOT and personal and mobile computing. She joined Canonical as Chief Operating Officer in July 2004, becoming CEO in 2010 to drive the company's commercial growth and global expansion and has over 20 years of business development, operations and software management experience. At the conference, she will discuss recent Ubuntu and Canonical technologies and what makes technology work for users.
"It is amazing to have somebody of Jane's caliber speak at the Nextcloud Conference", said Niels Mache, managing director at Nextcloud. "the synthesis of technical, design and community leadership is key to success in the business of open source and Jane has more than a few words to say on the subject."
You can see a sneak peek of the program on the schedule page.
A surprise
Over the last months, Nextcloud has worked with two partners developing a cutting edge device which brings users back in control of their data, offering a Cloud and IoT platform at home with a focus on security and privacy. Friday the 16th at 17:00, a Launch Party will kick off with a presentation of the device in the press room of the TU Berlin, room H1058 in the main building ("Hauptgebäude") at Strasse des 17. Juni 135, 10623 Berlin. The demonstration will be followed by drinks and snacks and is open to anyone interested in participating.
If you want to be there (and you do!) you can register on conf.nextcloud.com!