Originally published at: Nextcloud CEO kicks off Nextcloud Conference with Keynote Speech - Nextcloud


Frank Karlitschek, CEO of Nextcloud, hits the stage at 10:10am on Saturday, October 1st for the opening of the 2022 Nextcloud Conference.
He starts his keynote with the motto of this conference: Shaping the future of privacy 🔒. It's our core mission and why we are here today. Frank and his entire team, a diverse group of 80+ employees, are passionate about providing you the best alternative to closed and proprietary solutions.
Frank talks about how Nextcloud is used around the world 🌍: By Amnesty International to protect senstive data for activists and journalists who's lives often depend on security, by hundreds of thousands of students who must adapt to home learning, like by SUNET Drive in Sweden, and by tech enthusiasts and amateurs in places like Africa.
Switching over to a major highlight of our event is the release announcement of Nextcloud Hub 3 🎉. To properly announce this milestone, he invites to the stage the design team, Jan and Nimisha, to introduce Nextcloud's brand new design. Coined Nextcloud Personal, it's fresh, sophisticated, and for the first time gives you the possibility to personalize your Nextcloud instance.
Next on stage was Marketing Manager Fabrice who introduced Photos 2.0. Photos now has a new tile look, built-in photo editor, and many other features.
To learn all about the new Nextcloud Hub 3 release, including improvements in performance and security, Nextcloud Groupware, new integrations, and more, check out our release announcement blog.
Want to contribute to Nextcloud? Our first panel was live moderated by Design Team Lead Jan who talked to two Nextcloud employees and a community member. The panel gave their first hand experiences of what got them interested in open-source, how they first got involved, and advice on how to contribute to make meaningful learning experiences. As our UX designer Nimisha says, sometimes taking the first step is the best thing you can do, and you'll never know where it'll take you.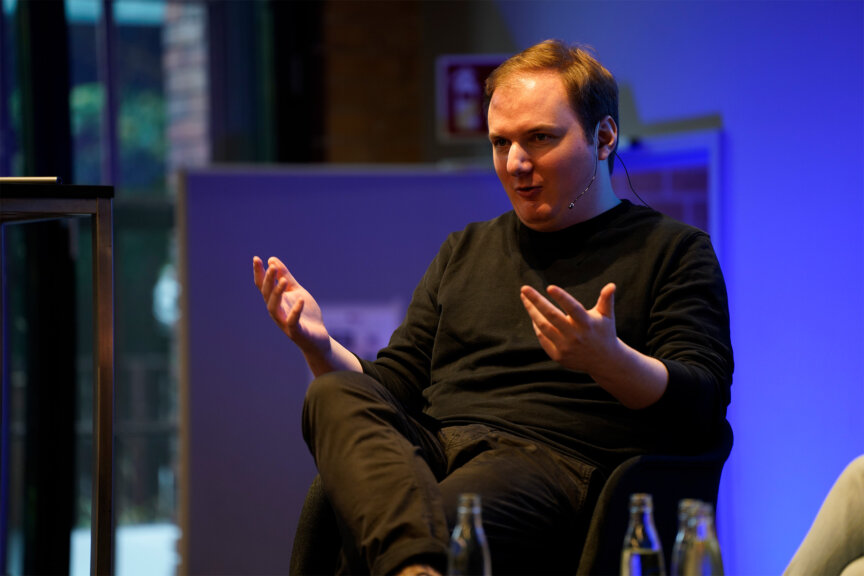 Our Manager alliances, ecosystem & support, Daphne, introduced the Best Nextcloud App Contest winners! Due to not being able to choose just one winner, we gave the prize of 500 Euros, 1 on 1 mentorships with our engineering and design teams, and an official Nextcloud mug ☕ to TWO winners along with an honorable mention.
Honorable mention goes to the Workspace app to create and manage shared workspaces with team members. One of the winners is the Holiday Calendars app which allows you to subscribe to a public calendar for holiday's you want to remember. The second winner is the Calendar Newsletter app that generates a scheduled e-mail newsletter based on calendar events. All three of these apps are available now in the Nextcloud App Store.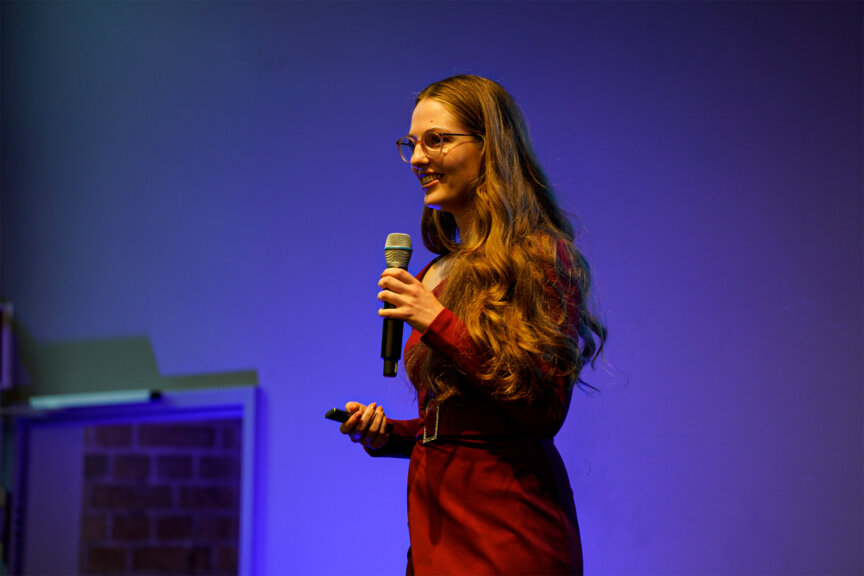 Later in the afternoon, she led a workshop on how to build a Nextcloud app – even if you're new to the game without prior experience. The same workshop will be held tomorrow if you missed it!
From our excellent lightning talks like how to build a webinar by marketing team member Neha, to two workshops in the afternoon, it was a great kick-off to to the conference.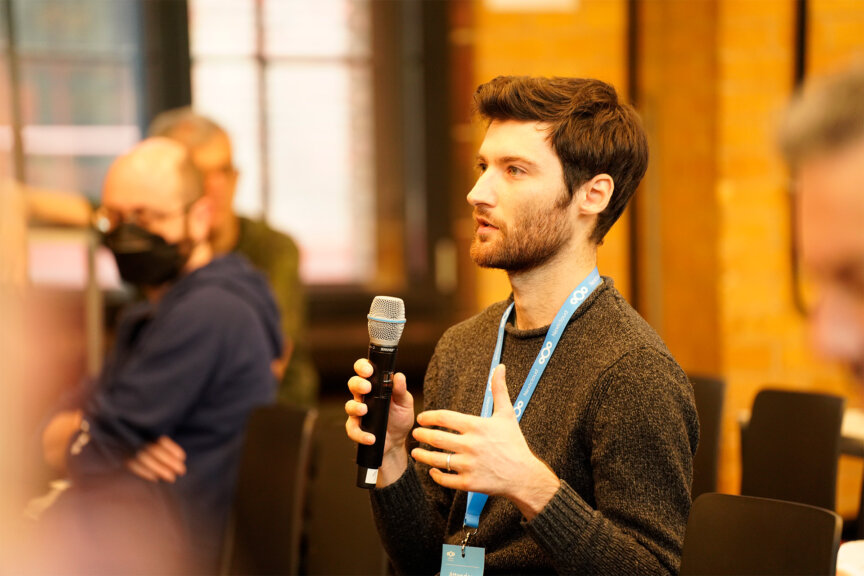 Now time to mingle and chat with other attendees, speakers, partners, and Nextcloud employees with a pizza party at our venue.
Missed today's livestream or couldn't be present in-person in Berlin? We've got you covered!
Tomorrow stay tuned for the second and final day of #NextcloudConf 💙. Check out the program to know what to expect.