Hi guys
I have the problem, that the file upload in the nextcloud Webif is really slow.
I have tested many browsers in different networks… same problem
When i upload a file through the webbrowser it loads with around 900B/s.
Windows client is working fine and loads muuch faster.
The upload speed from my DSL is 10mbit. On other websites i can upload wit around 1 MB/s.
It´s a VPS with
Ubuntu19.10
8 core Xeon E5
30GB ram
Apache2
Mysql(mariadb)
PHP7.3
Speedtest from the server looks okey:
Testing download speed…
Download: 553.60 Mbit/s
Testing upload speed…
Upload: 512.94 Mbit/s
Here is the config.php
'datadirectory' => '/var/www/html/nextcloud/data/',
'dbtype' => 'mysql',
'version' => '18.0.4.2',
'overwrite.cli.url' => 'domain',
'dbname' => 'nextcloud',
'dbhost' => 'localhost',
'dbport' => '',
'dbtableprefix' => 'oc_',
'mysql.utf8mb4' => true,
'dbuser' => 'nextclouduser',
'dbpassword' => '******',
'installed' => true,
'preview_max_x' => 512,
'preview_max_y' => 512,
'preview_max_scale_factor' => 1,
'memcache.local' => '\OC\Memcache\APCu',
'memcache.distributed' => '\OC\Memcache\Redis',
'redis' => [
'host' => '127.0.0.1',
'port' => 6379,
],
'memcache.locking' => '\OC\Memcache\Redis',
'maintenance' => false,
'log_type' => 'owncloud',
'logfile' => '/var/log/nextcloud.log',
'loglevel' => '2',
'log_rotate_size' => '104857600',
'theme' => '',
);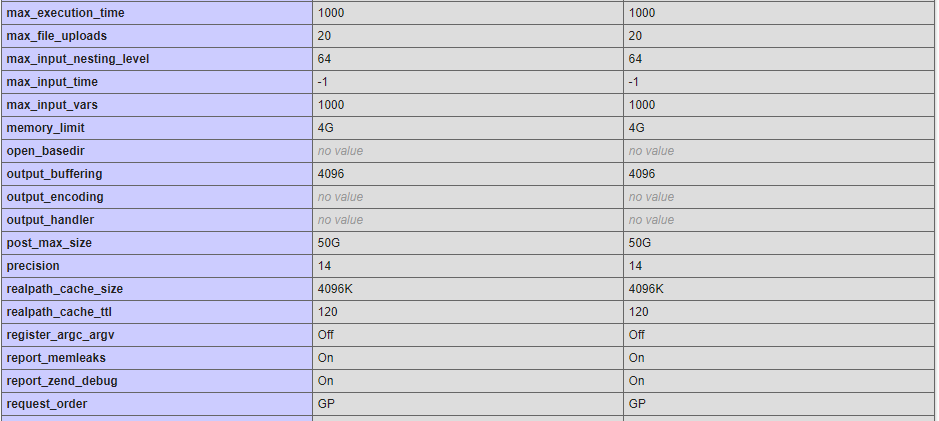 hope you can help me to solve the issue…
thank you