Hey,
I apt installed nextcloud on a ubuntu server with mariadb. everthing works fine, but I the admin page does not load properly, thereby preventing from actually using it. This is what I get.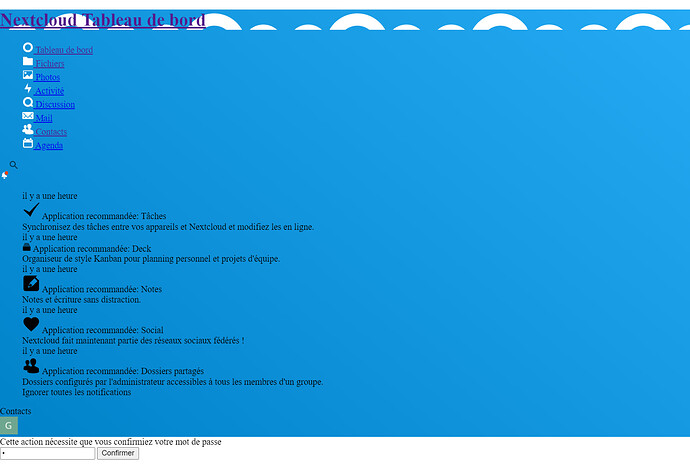 I have read on a couple related posts that this maybe related to file-locking options and memcache, but changing this in my config file did not really change anything.
any help, hints, suggestions will be greatly appreciated. needless to say that I am a newby.
best,