Hello all!
After an update to NC 23.0.0, it seems that the app file_sharing is no longer available, which prevents me from sharing files with unregistered users. https://apps.nextcloud.com/categories/files?search=file+sharing
However the admin panel requests me to activate this App: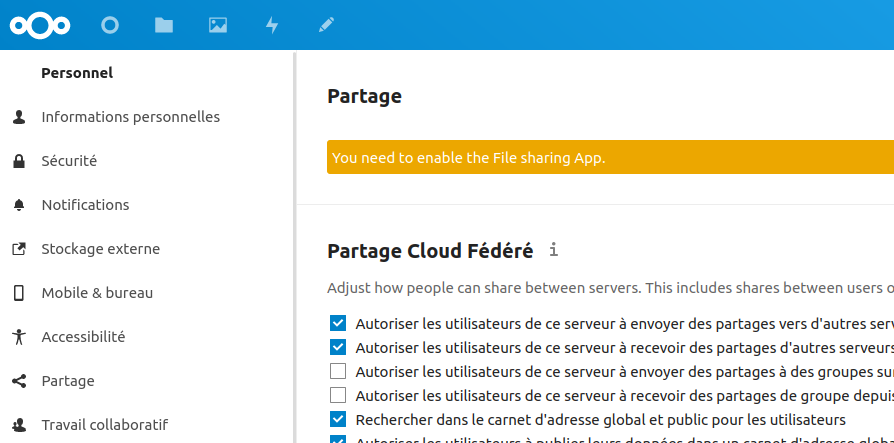 Did I miss something? Is it indeed no longer possible to generate public links with NC 23?
Thanks a lot in advance!!
Stéphane